Staircare SC-R reinforced products are designed to be an immediate solution to improving safety in potential slip hazard areas.
The exceptional resistance to a wide variety of chemical spillage, saltwater, fume and fire resistance make Staircare SC-R ideal for use in industry, marine and mining environments.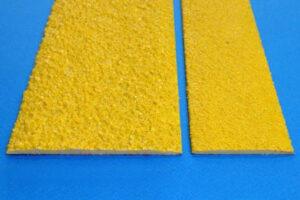 SC-R anti slip strips have been designed to offer a long lasting slip protection solutions on ramps, steps, grates and other slippery surfaces.
View Product »